Takaishi Industry will participate in "Hannover Messe 2021".
"Hannover Messe" is one of the world's largest exhibition, held every year in Hannover, Germany.
With more than 5,000 exhibitors and more than 200,000 visitors, the entire city of Hanover will be a festival mood during the spring week.
However, due to the influence of the new coronavirus, it was canceled last year, and this year's event will be held online.
We have been participating every year since 2014, but this year we decided to participate digitally.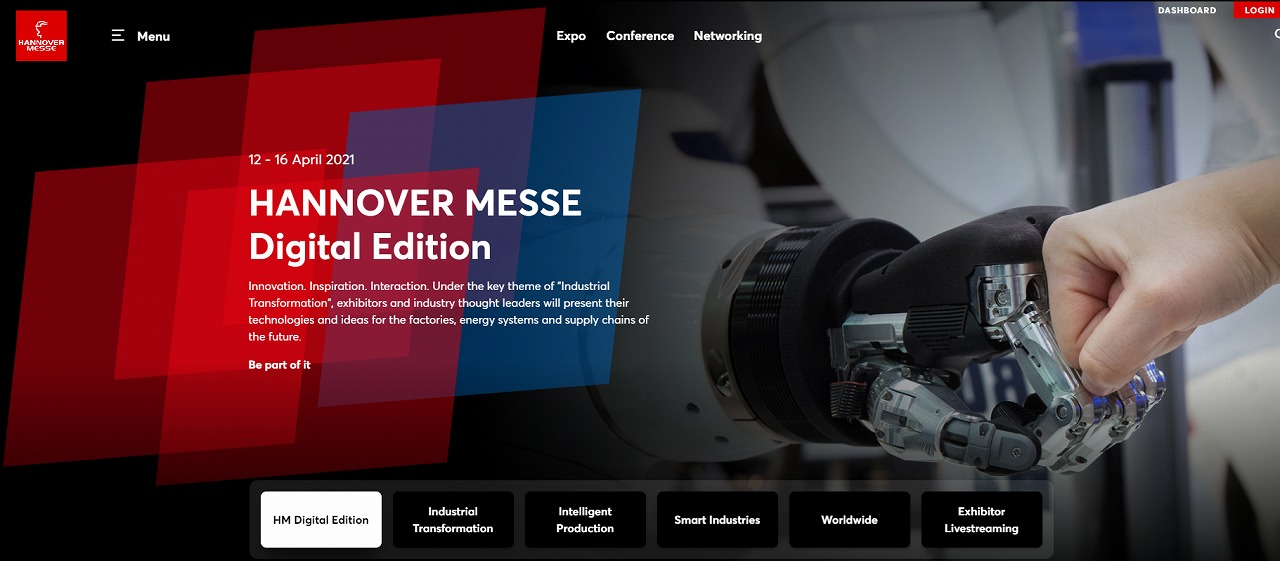 "Overview of Hannover Messe 2021"
[Session] April 12th (Monday) to 16th (Friday), 2021
[Venue] Online
[URL] https://www.hannovermesse.de/en/#
This is a valuable opportunity to learn about the latest trends in all manufacturing technologies, products, services and energy related technologies.
Please take this opportunity to experience Hannover Messe!